Aluminium Cases by Size
Defender, Zarges and Bott Aluminium Crates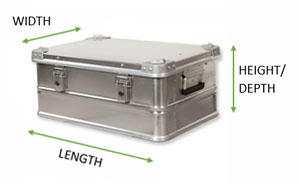 With almost 70 models to choose from, the table below lists all our Aluminium Transit Cases in size order, starting with the smallest Length.
Where price shows POA, please call or email for a quote.
Click on the Product Code to see the full spec and images.
If you need advice please call us on 0117 905 5034 or email sales@casemarket.co.uk and one of our staff will be happy to help.